MRCA's 70th Annual Conference & Expo Educational Session Details
WEDNESDAY, NOVEMBER 20th
---
DISC Session - Hosted by the MRCA Women in Roofing (Open to All Registered Attendees)
Overland
Convention
1:00 pm – 3:00 pm
Speaker: Antonette Lucente, President of Blue Gill Consulting Group LLC
Lucente, a certified behavioral analyst, has worked with the construction industry since 2003 and has presented on behaviors and other related topics all over the country. She is considered a thought leader in identifying underlying issues that hold individuals and organizations back. Lucente has addressed the Global Conference at the National Conference on Careers and presented at association annual meetings all over the country. Her work includes Engagement Surveys, Coaching and Training and Intense Business Consulting. Antonette will facilitate a DISC assessment for all attendees who have chosen to take part in the DISC Assessment process. DISC is a behavior assessment tool based on the DISC theory of psychologist William Moulton Marston, which centers on four different personality traits which are currently Dominance, Influence (I), Steadiness, and Conscientiousness. The assessment will be available online prior to the session with an interpretation of the DISC assessment results at this session.
Young Contractors Council Service Project (Open to All Registered Attendees)
Overland Park Convention Center – Courtyard 1
3:00 pm – 5:00 pm
Much like our mentorship program, linking the newest generation of professional roofers to seasoned industry leaders, the YCC also focuses on linking communities to the roofing industry. We know that connecting with our community creates outreach to those who may never have been reached otherwise. Join us in "Spreading the Love" to the local community in Overland Park with a PB&J Project! In conjunction with KC Footprints, we're bringing you a fun opportunity to give back to the Overland Park/Kansas City area. We will be making as many peanut butter and jelly sandwiches as possible which will then be distributed to local hungry families. This is a walk-in event, so join us anytime from 3-5. See you there!!
Steep Slope University
Overland Park Convention Center – Ballroom B
4:00 pm – 7:15 pm
4:00 Welcome Reception and Overview of Topics and Experts
4:30 Roundtables
6:15 Roundtable Recap with Q&A
7:15 Event Concludes to Proceed to YCC Event
Some of the best ideas come out of the conversations that happen AFTER business hours! Settle in with a cold beverage and some comfort food for a series of rotating round-table discussions to tackle the issues that challenge your business every day.
You will have the opportunity to choose and participate in four twenty-minute small group discussions led by a topic expert professional. Each table will also have an MRCA Host who will take down the notes from the discussion. After the event all notes will be combined and distributed to SSU graduates as a reference book and resource guide so that you can gain insight into all the topics covered, not just the discussions you participate in!
At the conclusion of the event, the SSU Topic Experts will highlight the key takeaways from each of their discussions with the entire group before everyone heads out to the Young Contractors Council event to celebrate graduation!
Roundtable Topics Will Include:
Steep Slope Safety: Practical Strategies for Compliance
Preferred Service Providers: Pros and Cons
Tax Code Issues and Business Organization Strategy
Recruiting, Developing and Retaining Installers
Insurance Coverage for Roofing Contractors: Are YOU Covered?

Sponsored by:

THURSDAY, NOVEMBER 21st
---
Managing in an Uncertain Economy
Overland Park Convention Center – Ballroom B
8:00 am – 9:15 am
Speaker: Connor Lokar, ITR Economics
Connor is an economist at ITR Economics™. He provides economic consulting services for small businesses, trade associations, and Fortune 500 companies across a spectrum of industries. His economic insight and forecasting experience play a key role in ITR Economics' 94.7% accuracy rating. Connor specializes in applied research for business-cycle trend analysis, growth-cycle trend analysis, and the utilization of cyclical analysis at the business level.
Moving through the early stages of 2019, we are turning our attention to what the leading indicators are saying about the economy for the second half of 2019 and 2020. The clouds are darkening with respect to the US consumer and residential construction markets this year which will have consequences for commercial markets in 2020. There are business cycle changes that are reshaping the future, and there are policy actions that will have an impact on our future—and others that won't. The consumer drove the economy to its recent peak; attend and find out why we think the consumer is in a weakened position in 2019. Tariffs, global uncertainty, the stock market, B-to-B activity, and interest rates all have a part to play in the outlook and Connor will paint the picture so that NFBA members will walk away with a clear understanding how the economic environment will impact their business and their bottom line.
Walk away from this session with:
A clear vision for the future for the US economy, consumer and construction markets
Knowing what leading indicators matter
Inflation expectations
What could make the future look better and what could make it look worse
How US debt and demographics will shape the 2030's
Strategic objectives to apply to prepare for the future
Current Trends in the Commercial Roofing Industry
Overland Park Convention Center – GAF Expo Floor Classroom (The Fishbowl)
1:00 pm – 2:00 pm
Speaker: Helene Hardy-Pierce of GAF

Helene Hardy Pierce is Vice President of Technical Services, Codes and Industry Telations for GAF, Parsippany, N.J. During this session, Helene will cover everything from roofing industry products to issues within the industry and evolving trends that are on the horizon.
Sponsored by: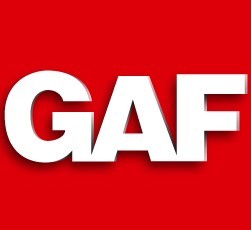 How to Become a Trusted Advisor: Not a Sales Person

Overland Park Convention Center – GAF Expo Floor Classroom (The Fishbowl)
2:00 pm – 3:00 pm
Speaker: Marvin Montgomery, The Sales Doctor
For more than 30 years, Marvin Montgomery has earned widespread national recognition and praise for his informative, practical and stimulating programs that reflect his basic philosophy: "Preparation and practice are the keys to sales success." Marvin's captivating presentations have assisted hundreds of organizations to meet or exceed their sales goals using his training programs. Many of Marvin's clients have said that getting "Marvinized" has truly made a difference in their company and Marvin has become a mandatory part of company training. In this session, Marvin will teach attendees the three techniques to use to become that trusted adviser and not just a salesperson.
FRIDAY, NOVEMBER 22nd
---
Low Slope University
Overland Park Convention Center – Ballroom B
This year's Conference will also feature a Low Slope University covering topics specifically geared towards low slope and commercial contractors.

Low Rise Foam Adhesive Research Project Report
8:00 am – 9:00 am
Speaker: WJE & Associates
MRCA's Technical & Research Committee engaged WJE & Associates to conduct the first in a series of projects relating to the ultimate bond capacity of low rise foam adhesive used on polyisocyanurate insulation at various applied ribbon spacing.
Wiss, Janney, Elstner Associates is a global firm of engineers, architects, and materials scientists committed to helping clients solve, repair, and avoid problems in the built world. WJE engineers and materials scientists will be conducting the tests for MRCA at their own state of the art testing laboratory located in Northbrook, Illinois. At this session they will give details of the testing procedure and the results of the testing. There will also be a panel of the T&R Committee to discuss what the results could mean to MRCA Member contractors.
Come to this session and find out the facts about the performance of Low Rise Foam Adhesive.
Update on Current Roofing Industry Technical Issues
9:00 am – 10:00 am
Speaker: Mark Graham, Vice President of Technical Services for NRCA
You need to stay up to date with the latest technical information to ensure your company's success. Make sure to attend this one-hour session during which Mark Graham, NRCA's Vice President of Technical Services, will provide insider information into current technical issues in the roofing industry and answer your questions.
This is a great way to keep abreast of technical developments and updates in the roofing industry.
Sponsored by:
Safety University
OSHA Mock Inspection, Informal Conference and Trial
Overland Park Convention Center – Ballroom A1
8:00 am – 11:00 am
Speaker/Moderator: Gary Auman of Auman, Mahan & Furry
Join us for this can't-miss session where we will explore the inevitable OSHA jobsite visit. We will have live actors taking us through what really happens when OSHA comes calling. There will be a Mock Inspection, Informal Conference, and finally the OSHA Hearing. Scripted from actual cases and lead by nationally known OSHA law attorney, Gary Auman, these scenarios will be acted out by our very own MRCA Board and Committee Members. This session is intended to take the mystery out of the dreaded OSHA visit, taking attendees through the Informal Conference (with recommendations as to: should I or should I not attend) to finding out the judge's ruling in this OSHA citation case. We will also cover some of the newer OSHA pre-citation inspections as well as some of the methods employed by the OSHA attorneys in preparing for the hearing and/or settlement.
Sponsored by: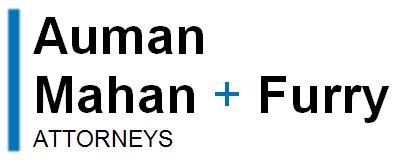 The State of the Roofing Industry

Overland Park Convention Center – GAF Expo Floor Classroom (The Fishbowl)
11:00 am – 12:00 pm
Speaker: Jennifer Long and John Arellano of GAF

Long and Arellano will discuss the historical trends of the residential and commercial roofing markets and provide an industry forecast for what you can expect in the coming years.
Sponsored by: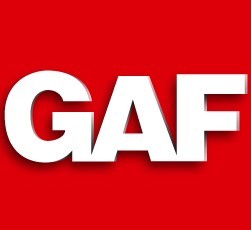 SHARP Plus Safety Program Updates and New Safety App Launch

Overland Park Convention Center – On the Expo Floor in the GAF Sponsored Classroom (The Fishbowl)
12:00 pm – 1:00 pm
Speaker: Naphis Mitchell-Reyes of Empire Roofing and Tom Whitaker of Harness
Come check out the new and improved mobile safety app that is only for MRCA members. See how this app will take away your safety training recording headache! Training at the jobsite and digital record keeping make safety training quick and easy. With many toolbox topics at your fingertips you can address and train your employees within minutes.
Plus, join MRCA Board Member, Naphis Mitchell-Reyes, to look at the new toolbox talks and learn more about the upcoming plans of the MRCA SHARP Plus Program.
Compliance with ES1 Perimeter Edge Requirements

Overland Park Convention Center – GAF Expo Floor Classroom (The Fishbowl)
1:00 pm – 2:00 pm
Speaker: NRCA Representative
Properly designing and specifying code-compliant edge-metal flashings is a relatively complex task and complicated by having to know which specific editions of the building code, ANSI/SPRI ES-1 and ASCE 7 are applicable. NRCA has developed guidelines for complying with building codes using ANSI/SPRI ES-1 to help roof system designers properly design and specify code-compliant edge-metal flashings. Don't miss this session where Mark Graham will review these guidelines.