Complete Story

05/17/2023
KY Roofing Companies Successful in Defending Citations for Alleged Violations of Fall Protection on Low Sloped Roofing Projects
May 10, 2023 UPDATE: We are pleased to report that, on May 8, 2023, Judge Phillip J. Shepherd issued his Opinion and Order affirming the decision of the Review Commission by finding that the standard at issue (1926.501(b)(10)) was ambiguous enough that deference to the Commission was warranted. Accordingly, the decision affirmed the Commission's holding that a second form of fall protection is not required when employees are working within a warning line system on a low-sloped roof. While this is a great outcome for MRCA members in the Commonwealth of Kentucky, the decision is still subject to appeal. We will keep you apprised of any changes.
As previously reported, several months ago, MRCA's General Counsel, Gary Auman, was contacted by an attorney representing a MRCA member in Kentucky about a recent citation by Kentucky OSHA (KYOSHA). MRCA's member reported that another Kentucky roofing contractor (another MRCA member) had been cited by KYOSHA for alleged violations of fall protection on a low-sloped roofing project in Kentucky. The citation was issued under Federal OSHA Standard 1926.501(b)(10) (which had been adopted by KYOSHA), and alleged that the employer had an employee working inside their warning line without wearing a personal fall arrest system (PFAS), using a guardrail system, or a safety net system or having a safety monitor. The MRCA member had been cited for the same alleged violation.
The employer who had been cited first filed a Notice of Contest and a hearing officer in Kentucky affirmed the violation, but vacated the penalty based on the employer's "good faith" reliance on the Ellis letter – an advisory letter by Federal OSHA interpreting 1926.501(b)(10). The cited employer subsequently appealed that decision to the Kentucky Review Commission, which vacated the citation in its entirety. KYOSHA then appealed the decision of the Review Commission into Franklin Circuit Court, Division 1 in Kentucky.
After having determined that the issue presented potential impacts for all MRCA members in the Commonwealth of Kentucky, the MRCA Board determined it would be important to get involved. MRCA's General Counsel then successfully petitioned the Franklin Circuit Court to participate in the briefing process by way of filing a "friend of the court" brief (amicus curiae) on behalf of its members to add its arguments on the interpretation of Federal OSHA Standard 1926.501(b)(10).
This decision demonstrates one of the many ways in which the MRCA is The Roofing Contractor's Advocate.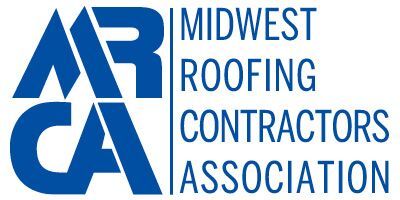 ---