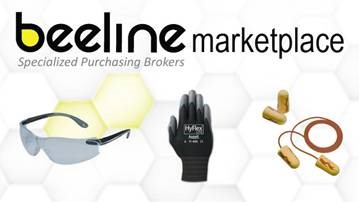 MRCA has launched a Safety Marketplace through the Beeline Purchasing Program. MRCA members can buy safety products directly from manufacturers at considerable discounts - up to 30% savings.
Click here to browse the catalog
Or, Click here to login and shop. Your login username will be your email address, your login password will be your last name.
If you have issues making a purchase, please contact Kevin Holden at Beeline Purchasing, 513-607-5955 or email kevin@beelinepurchasing.co

Benefits include:
10-30% savings over traditional methods of purchasing
Multiply the buying power of the entire group for additional discounts
Independent and unbiased brokers
Latest News
01/09/2017
Written by: Bob Dunlevey of Dunlevey, Mahan & Furry
12/26/2016
Written by: By Paul Routh of Dunlevey, Mahan & Furry
11/29/2016
Written by: Bob Dunlevey of Dunlevey, Mahan & Furry
View All News