MRCA Awards Program
MRCA provides members an opportunity to nominate colleagues for their excellence in the roofing industry by offering four award categories. These prestigious awards are presented at the Membership Meeting each year at the Annual Conference. Whether it's contributions to the industry, innovative products, compliant safety program, or giving back to the community, companies and individuals deserve to be recognized for a job well done.
About the Awards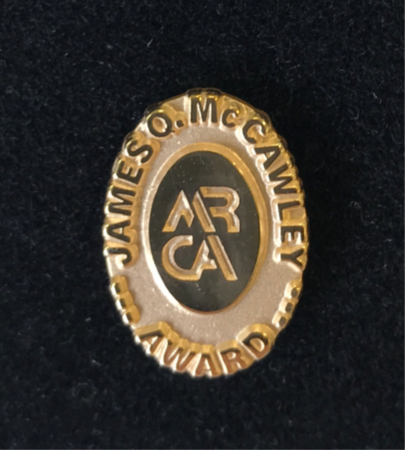 This award is given to an individual in recognition of their devotion to the roofing industry and is the most prestigious award given by MRCA. This award was first presented in 1969 and is a long standing tradition of MRCA. To learn about the history of this Award and view a list of previous award winner, click here.
The Midwest Roofing Contractors Association® (MRCA) Safety Program Award recognizes MRCA member companies that have demonstrated a commitment to improving jobsite safety through development, implementation, and enforcement of a safety and risk management program.
The 2016 Safety Program Award Winners are:
Platinum Award:
Diamond Everley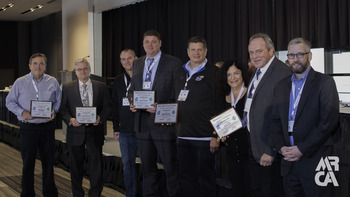 Roofing Contractors
Diamond Roofing
E.D. Chase Company, Inc.
R. Adams Roofing, Inc.
T&K Roofing & Sheet Metal
Texas Roof Management, Inc.
Gold Award: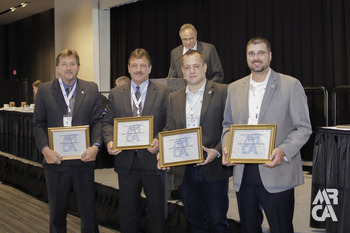 Delta Innovative Services
Kirberg Company
KPost Roofing & Waterproofing
Langer Roofing & Sheet Metal, Inc.
Quality Roofing Contractors of SEMO, Inc.
Queen City Roofing & Contracting
Sprague Roofing Company
Silver Award: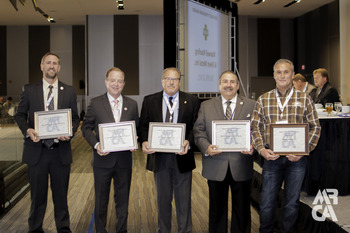 Advanced Industrial Roofing
Allweather Roof
C.L. Schust Company, Inc.
Knickerbocker Roofing & Paving Co., Inc.
Marshall Roofing & Sheet Metal, Inc.
Maxwell Roofing & Sheet Metal, Inc
Bronze Level: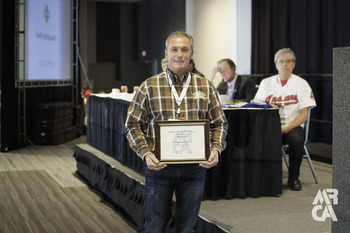 Harness Roofing, Inc.
.
The MRCA Impact Award recognizes an MRCA member company that has demonstrated a commitment to improving the well-being of communities or individuals through philanthropy or community service demonstrated at a local or national level.
The MRCA Industry Innovations award recognizes suppliers/manufacturers who have contributed to the advancement of the roofing industry through innovations and/or product development in the areas of safety, technology, efficiency, or environment that have significantly improved the well-being of the roofing contractor.