Complete Story

09/24/2018
Navigating the MRCA Conference & Expo Just Got Easier!
INTRODUCING THE 2018 CONFERENCE & EXPO MOBILE APP!
DOWNLOAD BEFORE YOU GO - NO WIFI NEEDED!
Just Search for "MRCA EXPO" in your App Store.

Registered Attendees Can Now: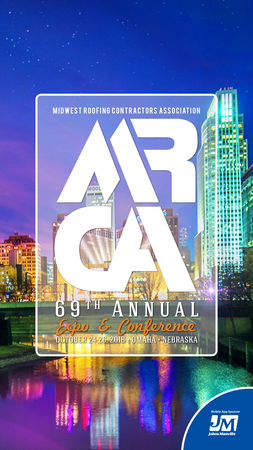 -GET CONFERENCE SCHEDULES
-LOCATE SESSIONS
-BUILD A PERSONALIZED SCHEDULE
-CONNECT TO YOUR SOCIAL MEDIA
-FIND OUT WHO'S ATTENDING
-USE THE MESSAGING FEATURE
-SEE THE EXPO FLOOR MAP
-VIEW EXHIBITOR INFORMATION
-SEE WHO IS PRESENTING
-DOWNLOAD AVAILABLE HANDOUTS
-FIND LOCAL OMAHA INFORMATION
-VIEW HOTEL AND CONVENTION CENTER INFORMATION
-AND MUCH MORE!

The App will be updated as additional information becomes available, so check-in often.
You can also visit www.mrca.org and click on the "Conference" tab at any time.

Questions? Call 800-497-6722 or info@mrca.org.
OR
MOBILE APP SPONSOR