Details

September 18-20, 2019
2019 RCAT Conference
Gaylord Texan Resort & Conference Center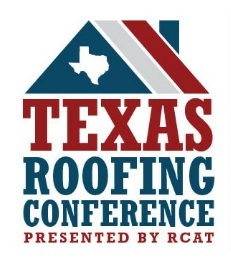 RCAT 44th Annual Event

2019 Texas Roofing Conference
September 18-20, 2019
Gaylord Texan Resort & Conference Center
Grapevine, Texas
REGISTRATION IS OPEN
DON'T WAIT, RESERVE YOUR SPACE NOW BEFORE THE BIG RUSH!!
Booth spaces highlighted yellow on the floor plan are sold. Those highlighted green along with the adjoining spaces or in the same block are reserved for conference/event sponsors. Diamond, Platinum and Gold level sponsors will be given first choice of booth(s) in the entrance and lounge areas.
SPONSORSHIP OPPORTUNITIES ARE AVAILABLE!
This is a great way for you to gain publicity and recognition for your company as well as helping fund this event and its success.
GENERAL INFORMATION & EXHIBITION RULES
Visit our website for more information, Schedule of Events, Registration and more rooftex.com/tradeshow Please contact us with any questions or should you need assistance with registration.
RCAT Event Administration
Roofing Contractors Association of Texas
(512) 251-7690
2019-09-18
2019-09-20
America/Detroit
2019 RCAT Conference
RCAT 44th Annual Event 2019 Texas Roofing Conference September 18-20, 2019 Gaylord Texan Resort & Conference Center Grapevine, Texas   REGISTRATION IS OPEN DON'T WAIT, RESERVE YOUR SPACE NOW BEFORE THE BIG RUSH!! VIEW THE 2019 FLOOR PLAN HERE Booth spaces highlighted yellow on the floor plan are sold. Those highlighted green along with the adjoining spaces or in the same block are reserved for conference/event sponsors. Diamond, Platinum and Gold level sponsors will be given first choice of booth(s) in the entrance and lounge areas.   SPONSORSHIP OPPORTUNITIES ARE AVAILABLE! This is a great way for you to gain publicity and recognition for your company as well as helping fund this event and its success. SPONSORSHIP FORM GENERAL INFORMATION & EXHIBITION RULES Visit our website for more information, Schedule of Events, Registration and more rooftex.com/tradeshow Please contact us with any questions or should you need assistance with registration. REGISTER NOW RCAT Event Administration Roofing Contractors Association of Texas (512) 251-7690 rcat.tradeshow@rooftex.com  
Gaylord Texan Resort & Conference Center