Details

January 16, 2020
WRCA Membership Meeting
CRCA Annual Trade & Exhibit Show

10:30AM - 8:30PM January 16, 2020
Location: Dury Lane Conference Center in Oakbrook Terrace
Chicago Roofing Contractors Association
Annual Trade & Exhibit Show
On January 16 and 17, the Chicago Roofing Contractors Association will be holding its annual tradeshow and seminars and we've arrange for a bus to take our members and their guests to the Drury Lane Conference Center in Oakbrook Terrace on Thursday, where you can expect to see more than 150 exhibitors! Why bother with the hassle of driving, tolls, and parking when you can enjoy the company of your peers from the roofing industry?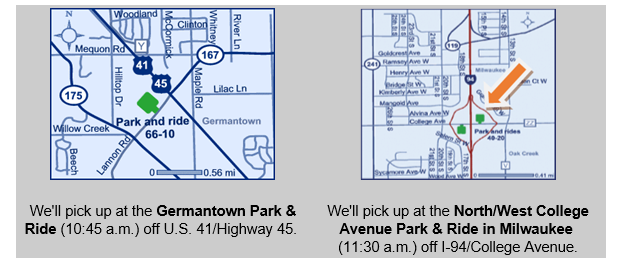 Lunch and beverages will be served on the bus and you'll be dropped off at the Conference Center around 1:00 p.m., giving you about three hours to walk the show. We'll board the bus again and make our way back to Wisconsin, stopping for dinner at the Brat Stop and returning you to the Park & Rides around 7:30 p.m. and 8:15 p.m
Please note that you must register separately for the CRCA Trade Show. To register, click HERE.
The show is free to attend. Registration through WRCA covers the cost of the bus, lunch, dinner, and refreshments on the bus. (A donation for the driver gratuity is encouraged.)
We encourage you to come to this informative meeting! Non-Member guests are welcome.
Deadline for Registration is Thursday, January 9, 2020
2020-01-16
2020-01-16
America/Detroit
WRCA Membership Meeting
10:30AM - 8:30PM January 16, 2020 Location: Dury Lane Conference Center in Oakbrook Terrace Chicago Roofing Contractors Association Annual Trade & Exhibit Show   Online Registration   Download Registration   On January 16 and 17, the Chicago Roofing Contractors Association will be holding its annual tradeshow and seminars and we've arrange for a bus to take our members and their guests to the Drury Lane Conference Center in Oakbrook Terrace on Thursday, where you can expect to see more than 150 exhibitors! Why bother with the hassle of driving, tolls, and parking when you can enjoy the company of your peers from the roofing industry?   Lunch and beverages will be served on the bus and you'll be dropped off at the Conference Center around 1:00 p.m., giving you about three hours to walk the show.  We'll board the bus again and make our way back to Wisconsin, stopping for dinner at the Brat Stop and returning you to the Park & Rides around 7:30 p.m. and 8:15 p.m Please note that you must register separately for the CRCA Trade Show. To register, click HERE.  The show is free to attend. Registration through WRCA covers the cost of the bus, lunch, dinner, and refreshments on the bus. (A donation for the driver gratuity is encouraged.) We encourage you to come to this informative meeting! Non-Member guests are welcome. Deadline for Registration is Thursday, January 9, 2020
CRCA Annual Trade & Exhibit Show
---